Day 2 :
Keynote Forum
University of Craiova, Romania

Biography:
Dr.Mazilu is professor of the University of Craiova, Romania. She has many national and international researches naming 15 books which were published as a single author and 6 –co-author.; His Research interests are: Sustainable Tourism, Ecotourism, Environment, Urban Geography, etc.
She is member of 27 International Associations AIEST, IGU CIRET-FRANCE, TIES, BENA,MOUNTAIN RESEARCH INITIATIVE Cluster Observatory in Tourism, etc. She was published 8 university manuals especially in tourism; over 200 articles which were published in the volumes of the national and international Congresses, symposiums, conferences and seminars and also in prestigious magazines with CNCSIS range and over 194 participations to scientific events. Also, she published over 54 articles in international magazines in different fields such as: Sustainable Tourism, European integration, ecology, environment protection, tourism and 76 articles in national journals CNCSIS. She has 54 articles published in International Journals of specialty with ISI (54) range and 32 in NAUN Journals.
Abstract:
Statement of the Problem:
Industry of Travel is, incontestable, a powerful driver of economic growth. According to the United Nations World Tourism Organization (UNWTO), tourism currently generates approximately 10 percent of the world's GDP, makes up one in every 10 jobs, accounts for 30 percent of world trade in services, and drives $1.4 trillion in exports. With this actual increasing globalization, international digital and social connectivity, and easily accessible methods of travel, it is easier than ever before for leisure travelers to jet set to somewhere new and for business professionals to get to that important meeting.
Inspired by the international growth trends, the Romanian tourism recorded a significant increase of about 10% in 2017. In the first nine months of 2017 the number of Romanian tourists by destinations in Romania increased by one million reaching 9.5 million, so that the number of foreign tourists reached a record number of 2,600,000 persons. According to all estimates generously provided by the institutes in question, the total number of tourists who choose destinations in Romania will reach in 2018 (thanks to God and willingness and desire of the tourists) a number of over 12 million - a value that has not been reached since 1990.
Unfortunately, Romania persists in error: authorities continue to stimulate consumption at the expense of exports and investments, but tourism urgently needs investment in infrastructure and quality staff.
Keynote Forum
Butler University, USA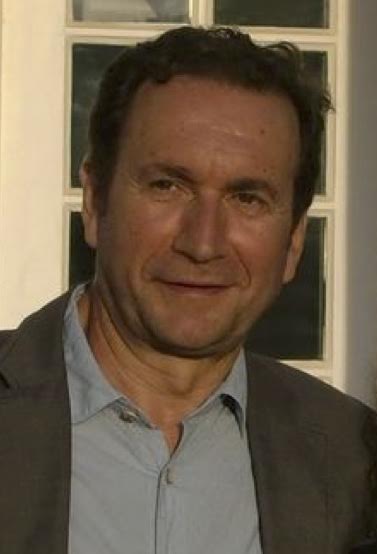 Biography:
Doctor Menéndez Alarcón is a comparative sociologist whose research and scholarship have examined issues of ethnicity, cultural identity, immigration, media and power, and the process of European integration using multiple research methods. He has published seven books on these issues, and many articles in English, French, and Spanish in professional journals. Several of his publications have been highly appraised, including the recognition of Outstanding Academic Book award by Choice magazine. Menéndez's current research interests lie on analyzing broader social processes such as globalization and transnationalism, particularly as these issues relate to immigrants' integration in Europe and the United States.
Abstract:
Professor, Department of Sociology and Criminology, Butler University, 4600 Sunset Av., Indianapolis, IN46032, USA
This paper analyzes the life course of second generation of immigrants living in Marseille. The sociological research is based on document analysis and 60 in-depth interviews that focus issues of integration, including sense of cultural identity, relationships with other ethnic groups, and professional and educational attainment. This narrative of their journey reveals a mixed interpretations of the respondents' relationship to the principles and values ​​that shape the French dominant cultural ideology such as secularism, thus revealing a critical perception of its foundations and effects on their experiences, and attachment to the host society. At the same time, results highlights the different individual experiences according to their place of living within the city. Finally, the paper identify the mutations experienced by this group of immigrants and their preferences for an environment that allows for a hybrid identity.