Day 1 :
Keynote Forum
University of Massachusetts Boston, USA

Biography:
Adenrele Awotona, Professor of Urban Planning and Community Studies, is the founder and Director of the Center for Rebuilding Sustainable Communities after Disasters, and a former Dean of the College of Public and Community Service at the University of Massachusetts, Boston, USA. He was previously a Director of Studies for the British Council International Seminars ("Reconstruction after disasters") in the UK where he has also served at the University of Newcastle upon Tyne as a Director of Graduate Studies in architecture and urban design. Through research, consultancy and teaching, he has professional experience in several countries in five continents. Similarly, he has been a principal investigator on major research projects funded by various agencies in the USA and UK. A stream of publications has, therefore, emanated from his research and consultancy services. Professor Awotona earned his Ph.D. from the University of Cambridge, UK, and a Certificate from Harvard University's Institute of Management and Leadership in Education.
Abstract:
Statement of the Problem: Although children are among the most negatively impacted when disasters strike, they are always left out from, or considered as an afterthought in, the planning process for rebuilding communities after disasters. In order to assist children to cope with disasters of all types, it is essential to identify their needs. It is also vital to work with them and other relevant stakeholders (such as their families, communities, governments at all levels and humanitarian agencies) to incorporate those needs into the formulation and implementation of disaster risk reduction and management plans and policies. Methodology and Theoretical Orientation: We used a Community-based Participatory Action Research approach to identify the needs of children after the April 2011 tornadoes that hit the central and northern parts of the State of Alabama in the United States. Findings, Conclusion and Significance: This presentation analyzes how the University of Massachusetts Boston's Center for Rebuilding Sustainable Communities after Disasters (CRSCAD) and the University of Alabama's Department of Educational Studies in Psychology, Research Methodology and Counseling, worked jointly to mobilize stakeholders in the affected communities to develop a Community's Charter - a Child-Centered Action Plan for Disaster Risk Reduction by the community. The use of this community-based approach to assess the impact of the tornado on the local communities and their needs for rebuilding provides a methodological framework for future post-tornado local development. Recommendations: The participants developed three sets of recommendations for children and their families, schools, and the community.
Break:
Networking & Refreshment Break 11:10-11:30
Keynote Forum
University of North Carolina, Chapel Hill, USA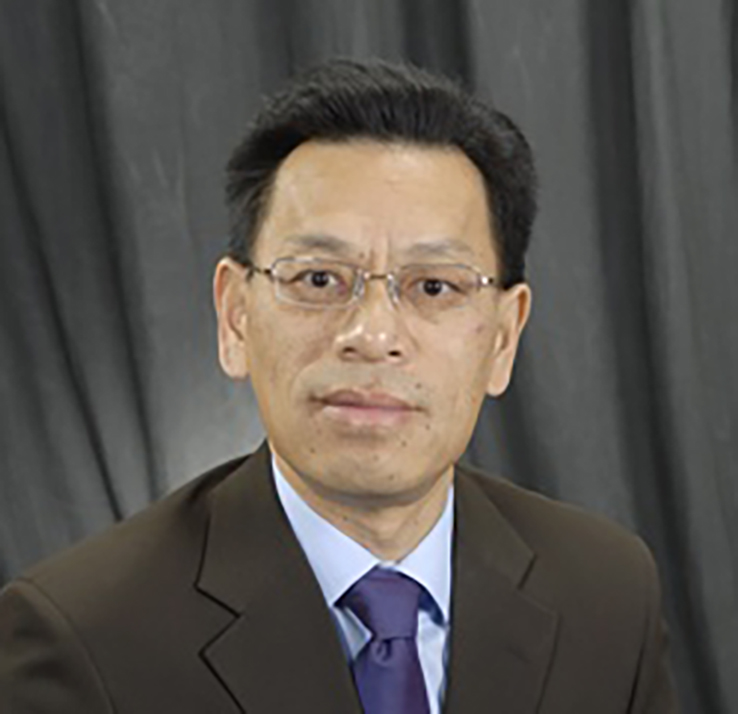 Biography:
Dr. Din Chen is a Fellow of ASA. He is now the Wallace H. Kuralt distinguished professor at University of North Carolina-Chapel Hill. He was a professor in biostatistics at the University of Rochester and the Karl E. Peace endowed eminent scholar chair in biostatistics at Georgia Southern University. He has more than 150 referred professional publications and co-authored/co-edited 23 books on randomized clinical trials, statistical meta-analysis, public health statistical methods, causal inferences and statistical Monte-Carlo simulation and public health applications.
Abstract:
---
Statement of the Problem: Social interventions are purposefully implemented change strategies and social intervention research is then intended to follow a design and evaluation process in which activities build on prior information over time. The process is iterative and nonlinear in refining and building new evidences. Although prior information informs successive new evidences, prior information is rarely considered in data analysis in intervention analyses. This is not consistent to our scientific principle of evidence building and new paradigm should be explored. Methodology & Theoretical Orientation: We describe a Bayesian perspective on intervention research. Bayesian methods make use of prior information in analyses. In particular, rather than ignoring prior information as in typical intervention analysis, the Bayesian approach to intervention research incorporates prior information from new data distributions based on the Bayes' theorem. Information from prior studies can be used to formulate a posterior distribution. This posterior distribution is then incorporated in the inferential process. Therefore, a Bayesian approach to intervention research analyzes current study data by drawing on information from previous studies. The Bayesian perspective provides a sequential quantitative method for estimating outcomes in newly obtained data by making use of the previous understanding of intervention effects. Conclusion & Significance: From a research design perspective, Bayesian methods have the potential to improve power and reduce required sample sizes in intervention research. If smaller samples could be used, the cost of intervention studies might be reduced, which in turn, could reduce the design demands of intervention research.
Keynote Forum
Sigma Research and Consulting, New Delhi, India

Biography:
Dr ULIMIRI V Somayajulu is the CEO and Executive Director, Sigma Research and Consulting, New Delhi,India and also President – Sigma Training and Applied Research (STAR) Foundation. His education includes M Sc Statistics, with Specialisation in Demography, SQC & Advanced Operations Research from Andhra University, Visakhapatnam (1983-86)M Phil and Ph D in Population studies from International Institute for Population Sciences, Bombay (1987-1990) MA Sociology from Annamalai University (1994-96) PG Diploma in Management.PG Diploma in Human Resource Management MBA, Specialisation in Human Resources from IGNOU. His publications and research experience in Author of nine edited books and 120 papers in Demography and research in Experience of handling wide variety of social / developmental and demographic research in all the Indian states and Sri Lanka.
Abstract:
An attempt is made in this paper to understand the linkages between health and Sustainable Development Goals, SDGs. he 2030 Sustainable Development Agenda is of unprecedented scope and ambition, applicable to all countries, and goes well beyond the MDGs. While poverty eradication, health, education, and food security and nutrition remain priorities, the Sustainable Development Goals (SDGs) comprise a broad range of economic, social and environmental objectives, and offer the prospect of more peaceful and inclusive societies.
The 17 goals and 169 targets, including one specific goal for health with 13 targets, of the new development agenda integrate the three dimensions of sustainable development around people, planet, prosperity, peace and partnership. The health goal is broad: "Ensure healthy lives and promote well-being for all at all ages". Health has a central place as a major contributor to and beneficiary of sustainable development policies. There are many linkages between the health goal and other goals and targets reflecting the integrated approach that is underpinning the SDGs. Universal health coverage (UHC), one of the 13 health goal targets, provides an overall framework for the implementation of a broad and ambitious health agenda in all countries.
Health is linked to many of the non-health goals, reflecting the fact that health effects and is in turn affected by, many economic, social and environmental determinants.
Progress in health is dependent on economic, social and environmental progress. Well over a dozen targets in other goals can be considered health-related and should be given special attention in strategies, policies and plans to achieve the health goal and in monitoring progress Goal 17 is about means of implementation and links to the four means of implementation targets of the health goal.